Mould Inspections with Thermal Imaging Technology
There is one main characteristic of the Indoor Air Quality industry on which all experts see eye to eye: Mould growth will begin where moisture is present. No company can guarantee Mould growth will not return unless all sources of moisture intrusion have been eliminated.
Without a Mould inspection, do you even know if you have Mould? Mould inspection can answer your questions. A certified Mould inspector knows Mould creates the most common indoor air quality complaint-from the smell of "mildew" to the unfavourable health effects of fungal spores. In fact, for most home owners and home buyers, the principle environmental concern is Mould. Without a visit from a certified Mould inspector, be aware:
Mould CAN CAUSE SERIOUS DAMAGE TO YOUR HEALTH AND PROPERTY!
Whether you are buying, selling, renting a property, or just want to ensure your present home or building is Mould free, we can provide the professionals you need on short notice. All conducted by certified Mould professionals and can include a complete evaluation of both the interior and exterior of your property using Thermal Imaging Camera and you will be provided with a detailed report of the findings and recommendations.
Mould Inspection results in the understanding of disease, airborne pathogens, and their ability to harm human beings and animals alike. These are not only destructive but can contribute to unhealthy environments. Don't forget that Termites are very attracted to moisture and Mouldy areas.
Moisture Detection – Key to prevention of Termite infestation and Mould growth:
Mould has existed in our environment long before the recent awareness of its presence in homes and businesses. The impact of Mould on health is dependent upon the concentration of spores in the immediate area and the allergic effect on an individual. Potential health problems associated with Mould exposure can take the form of disease like allergic reactions or asthma.
Reduce the chance of termite infestation by fixing the moisture or Mould problem(s) immediately.
Contact our Mould and asbestos inspectors in Sydney on 1800 656 343 today for more information or to book your Mould inspection.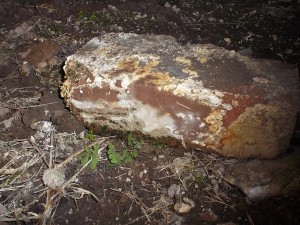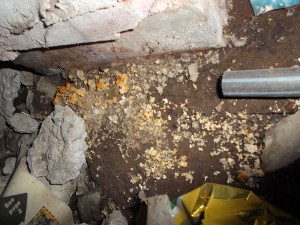 Toxic Mould (Physarum) forms found in a Sydney subfloor area during a recent inspection from Quality Building Inspection.